'nstaCharge

Short Film| 2 min




Download | 70mb | 853 x 480



Half Rez Stills

960 x 540. Click to View & Download.
Synopsis

An outdated, quirky little robot falls for his sexy friend's latest rechargeable batteries.


Director's Statement

'nstaCharge is the lightest of fares meant to elicit no more than a smile or two as it sets about accomplishing its true motive -- that of pleasing its maker. It is here that you will find his childhood dreams, his nephews' toys, the motorcycles he once rode and one day will crash again.
Having raised nearly $14k on Kickstarter in the spring of 2012,
we are currently hard at work on Game (PC/Mac/iOS) and Storybook (iOS)
adaptations of our short film.



New Mexico Film Expo, Santa Fe, NM, USA, Sept. 25-28, 2009
Giggleshorts Film Fest, Toronto, Canada, Nov.28, 2009
Santa Fe Film Festival, Santa Fe, NM, USA, Dec. 2-6, 2009
Coolidge Corner Theatre, Boston, MA, USA, Dec.1-31, 2009
LG Life is Good Film Festival, major Canadian cities, Nov.12-Dec.30, 2009
15 Minutes of Fame Film Festival, Palm Bay, FL, USA, Jan.15-16, 2010
Future Fest Film Festival, Bologna, Italy, Jan.26-31, 2010
Taos Shortz Film Festival, Taos, NM, USA, Feb. 5-7, 2010
SF Indie Fest Film Festival, San Francisco, CA, USA, Feb.4-18, 2010
CineGlobe Int'l Short Film Festival, Geneva, Switzerland, Feb.16-20, 2010
Durango Independent Film Festival, Durango, CO, USA, March 3-7, 2010
OFAFA Film Festival, Kraków, Poland, March 11-13, 2010
Canada Int'l Film Festival, Vancouver, BC, Canada, March 19-21, 2010
San Francisco Bay Area Int'l Children's Film Festival, CA, USA, April 2-4
Phoenix Film Festival, Phoenix, AZ, USA, April 8-15, 2010
Citrus Cel Film Festival, Jacksonville, FL, USA, April 9-11, 2010
White Sands Int'l Film Festival, Las Cruces, NM, USA, April 15-18, 2010
Independent Days 10 Film Fest, Karlsruhe, Germany, April 21-25, 2010
Festival Internacional de Filmes Curtissimos, Brasilia, Brazil, May 7-9, 2010
Festival international des Très Courts, Paris, France, May 9-11, 2010
3-Minute Film Festival, Santa Fe, NM, USA, May 22, 2010
High Desert Shorts Int'l Film Festival, Nevada, USA, May 27-30, 2010
Coyote Film Festival, Middletown, CA, USA, August 21, 2010
Burbank Int'l Film Festival, Burbank, CA, USA, Sept.10-19, 2010
Seoul SESIFF Film Festival, Seoul, South Korea, Nov.5-12, 2010
Festiwal Animowanych Filmów Krótkometrażowych, Bydgoszcz, Poland, Feb. 18, 2011



New Mexico Film Expo 2009, Winner, Best Animation
Santa Fe Film Festival 2009, Nominated, Best Animation
15 Minutes of Fame Film Festival 2010, Winner, Best Animation
LG Life is Good Film Festival 2009, Finalist, Best Animation
Taos Shortz Film Festival 2010, Honorable Mention, Best Animation
High Desert Shorts Int'l Film Festival 2010, Winner, Best Animation
3 Minute Film Festival, Winner, Best Animation
Burbank Int'l Film Festival, Nominated, Best Animation



Press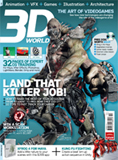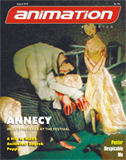 3DWorld Magazine, October, 2010
Animation Reporter, August, 2010
Stopklatka.pl, August 31, 2010
PopCulturePassionistas.com, July 22, 2010
Examiner.com, July 21, 2010



Credits

Writer, Director, Producer - Igor Choromanski
Animators - Igor Choromanski, Min Kang
Computer Generated Imagery - Igor Choromanski, Min Kang
Editor - Igor Choromanski
Sound Design - Igor Choromanski
Voice Actors - Jessica Wachsman, Jim Boschi
Music by - Chestnut Mills Musicraft


Bonus Scene